The below blog is presented to you with permission from our valued Virtuoso partner, The Moorings. The author, Terese Kerrigan, so accurately captures the reasons why a private yacht charter vacation is such a special experience that we wanted to share this piece with you, our Saddle Hill Travelers. Imagine your own floating villa, charting your own course and exploring places only accessible by boat….the perfect getaway for families, couples or multi-gen groups! Thanks to our relationships with partners like The Moorings, we can tailor a private yacht vacation just for you. When you're ready, we'll be here. In the meantime, keep dreaming and enjoy this blog!
The pictures and words are the property of The Moorings.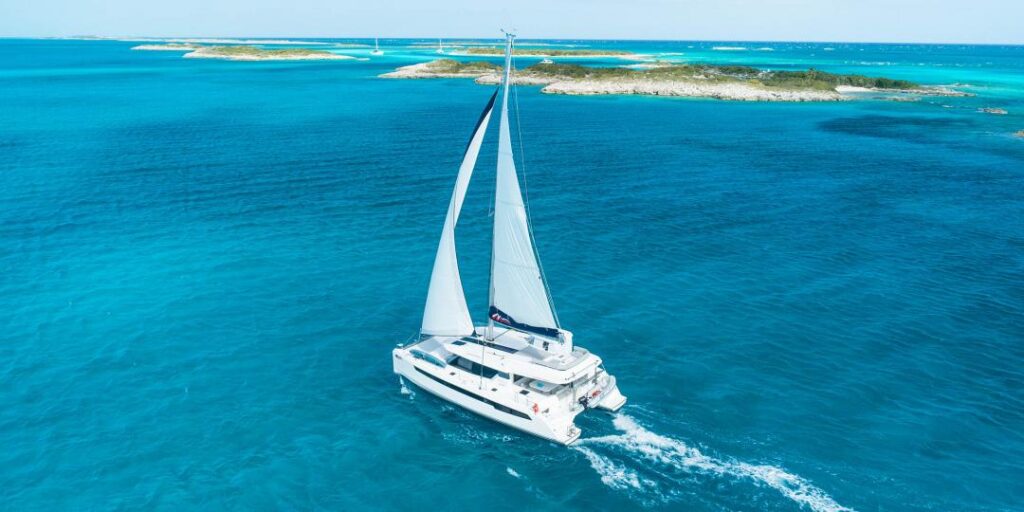 A private yacht charter is undeniably one of the greatest vacations you can ever experience.
Once you reach your desired destination, you will board your luxury private yacht, where the excitement and relaxation can begin. Rest assured that all the necessary health and safety protocols will be in place to ensure your safety, and will comply with local requirements.
A private yacht charter opens up all kinds of extraordinary experiences. Whether it is swimming with pigs in The Exumas, getting your chocolate fix at the House of Chocolate in Grenada, diving into a world of vibrant coral reefs and lively aquatic life in the Andaman Sea in Thailand, or island-hopping in the Med, you'll be sure to never forget your time onboard.
On a yacht, you can fully appreciate your downtime in a tranquil setting that offers relaxation, freedom, and exhilaration, all in one exclusive experience discovered at your own pace. Each day is a new adventure and the possibilities of the open water are endless.
If you are still undecided, here are our top five reasons why you should consider a private yacht charter for your next vacation.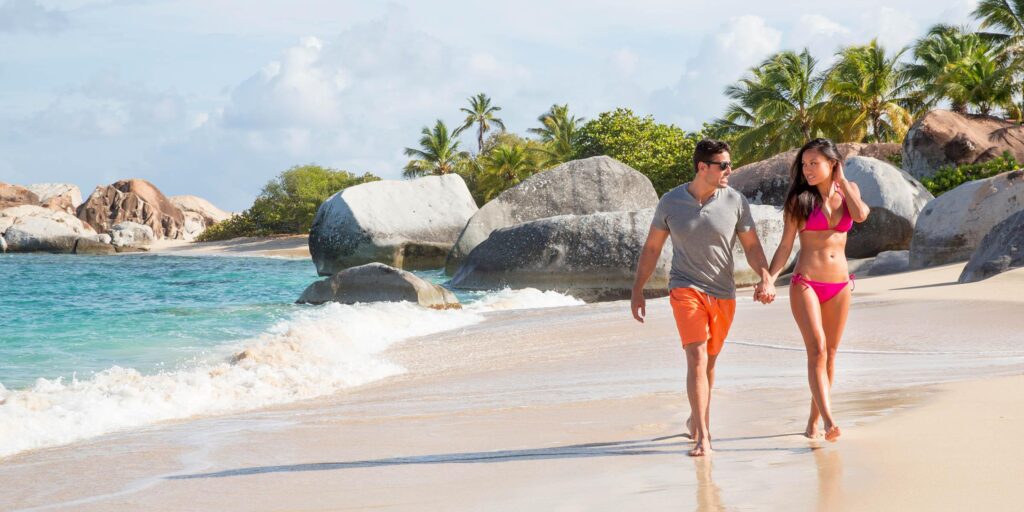 Discover exceptional places without the crowds
Having your own yacht gives you ultimate privacy and an exclusive experience unlike any hotel, apartment, or cruise ship. You can combine home comforts with stunning beaches and scenery, whilst also being safely cocooned from the crowds. Plus, some of the best destinations in the world are only reachable by boat, including the three-square-mile island, Jost Van Dyke, in the BVIs or Navagio Beach, one of Greece's most photogenic sights. Imagine sitting on the deck and watching the sunrise from a charming island cove, cruising to a secluded beach with golden sands and diving into the warm water, all without another soul in sight.
Do what you want when you want
Life on a yacht is whatever you want it to be, active or calm, indulgent, or casual. You set the pace, whether you choose to unwind and swim the entire afternoon, or head ashore and have a lively evening out. Plus, there is a wide range of amenities available to you, from a BBQ to grill your catch of the day, to onboard Wi-Fi and watersports gear, so you can get your fix of paddleboarding, kayaking, diving or snorkeling.
Another unique characteristic of a yacht charter is that you can go where others cannot, from those hard to reach secluded bays, to remote islands only accessible by boat, and even the quaint traditional fishing villages you would miss on a cruise.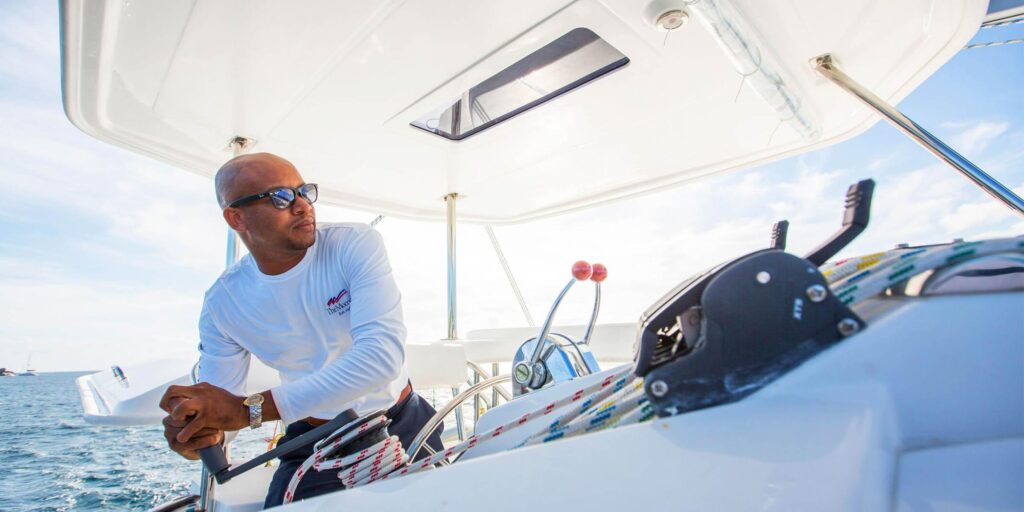 You don't need any yachting experience
Whether you're a seasoned boater or trying it for the first time, there is a charter option to suit you. From sailing it yourself, powerboating, hiring a professional skipper or indulging in the ultimate all-inclusive crewed yacht charter with captain and chef, you're sure to experience unforgettable moments on the water.
With a professional skipper on board, you can be as carefree as you want. Learn the ropes and the intricacies of yachting, or sit back, relax, and take in the magnificent scenery, it's your choice. You'll also benefit from your skipper's extensive knowledge of the region you're exploring, sharing their hidden gems and lesser-known sights.
There are so many destinations to escape to
Create custom passages and one-of-a-kind charter experiences time and again. Picture yourself visiting historic and picturesque sights whilst soaking up the sun along the enchanting shores of the Mediterranean, enjoying Europe's most delectable food and wines, or exploring the idyllic cruising grounds of the Caribbean. Imagine the tropical wonder of far east Thailand or the exotic charm of Tahiti, and the Indian Ocean's Seychelles. No matter where your adventure compass points to, glorious sunrises and sunsets, secluded beaches, pristine waters, and breath-taking views await you.
Nurture the mind, body, and soul
Yachting can be extraordinary for the mind, body, and soul. It's an excellent way to escape from the stresses of work or home and get active whilst experiencing the peacefulness and openness of the water. Yachting can offer magnificent views, soothing water, and the option of isolation. The physical relaxation and emotional release can help you feel exhilarated.
A yacht charter vacation is above all a journey, an escape from the world into a carefree paradise where everything is beautiful. It's the sense of privacy, of freedom, of something you, your family and friends share in that moment: your own luxurious private cruising suite, with all the comforts of home.
---
If you enjoyed this blog post,
we welcome you to read our others too!