Straight from the horse's mouth.
There are so many grand castles and palaces in England to see and explore, but if I had to put together a short list of some of my favorites, Hampton Court Palace would be among them.
From its humble beginnings as a grange in 1236 to the vast 1,000 room complex that stands before us today, Hampton Court Palace is a feast for the eyes as well as the senses: the grand entrance and the surrounding gardens, the contrasting Tutor and Baroque architecture, the costumed interpreters providing a glimpse into a living Tudor world, the hedge maze (a big hit with my kids), and the fascination that surrounds Henry VIII and his six wives. And if this isn't enough sensory overload, wait until you see the gardens!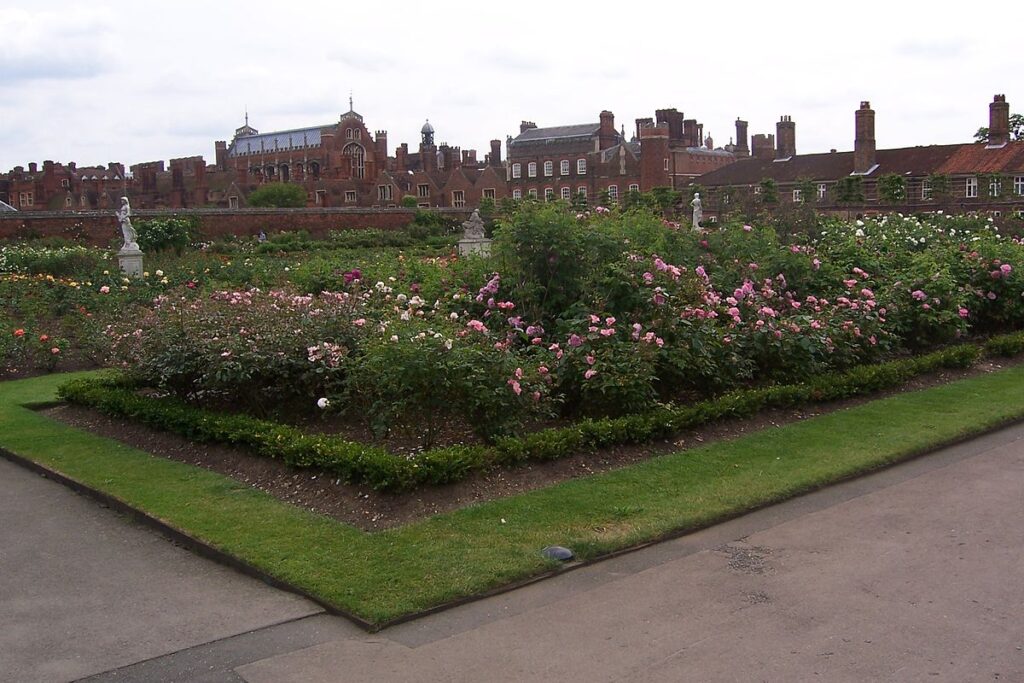 Throughout the seasons, the Hampton Court's gardens are awash with color – daffodils, wallflowers and tulips in spring; roses, vibrant flowerbeds and borders in summer; tree foliage and dahlias in autumn; crocus, snowdrops and winter jasmine in mid-late winter. Marvel at the Great Vine gardens, the oldest and largest vine in the world (over 240 years old) and still producing a yearly crop, and of course, the Privy Gardens, filled with sculptures, fountains and symmetrically designed gardens. Wander (or bike) through Home Park, a 750 acres area with a varied ecosystem and home to hundreds of fallow deer, descendants of Henry VIII's original herd.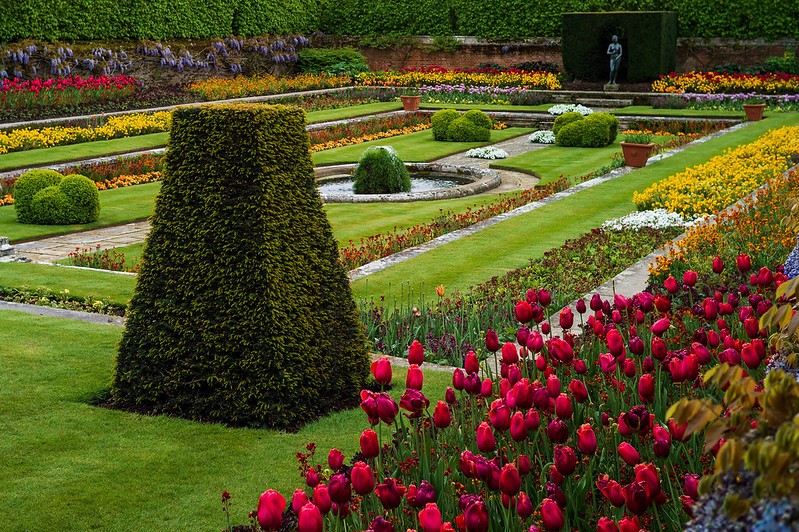 All of these sights, sounds and experiences contributed to the wonderful memories I have of my numerous visits to Hampton Court. So even if you're short on time and have only a few hours to spare, you can still take in some of the palace highlights, stroll through the Privy Garden and have a cup of tea and scone – with clotted cream and jam of course – at the Tiltyard café overlooking the gardens.
Helpful Info & Tips: From London, Hampton Court is a 35 minute ride via the Southwest train from London Waterloo Station. If you're planning to visit any other Historic Royal Palaces (Tower of London, Banqueting House, Kensington Palace or Kew Palace), consider purchasing an annual membership. For families, purchasing an annual membership is oftentimes a better value than paying full fare at each palace. Finally, when planning your trip to Hampton Court, do check out the 'what's on' section as there are wonderful events (music, food festivals, flower shows) taking place there all year long.
Ready to plan your trip to England? At Saddle Hill Travel can help plan your trip. Learn how our travel agency can help.
Photo credits: wikimedia, flickr