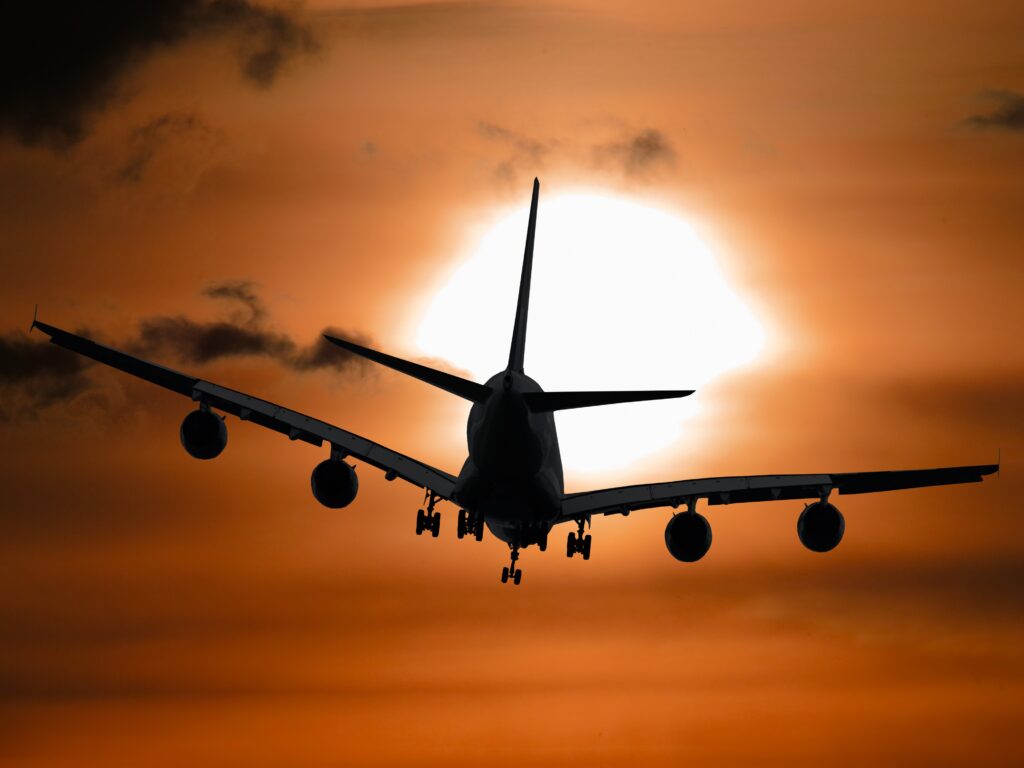 Editor's Note — While we do our best to keep this information up-to-date, the US State Department advises that travelers consult country-specific travel advisories via their website or consult the CDC's latest guidance. Before you make any international travel plans, check these sites first and again before you depart.
Prepare for your trip by:
Making sure your passport is valid, both in terms of expiry date and blank pages. Give yourself plenty of lead time if you need to get your passport renewed or if you're getting a passport for the first time. As a reminder, passports for children under age 16 are only valid for 5 years.
Reviewing the new US entry requirements as of January 26, 2021. Effective January 26, the Centers of Disease Control and Prevention (CDC) will require all air passengers entering the United States (including US citizens and Legal Permanent Residents) to present a negative COVID test, taken within three calendar days of departure or proof of recovery from the virus within the last 90 days. Airlines must confirm the negative test result or proof of recovery for all passengers two years of age and over prior to boarding. Airlines must deny boarding of passengers who do not provide documentation of a negative test or recovery. Even if you have received the vaccine, you are still required to comply with the Order. If you have had the virus within the last 90 days, be sure you have the proper documentation as outlined in the CDC's FAQs.
Understanding the entry requirements of the country you're traveling to and checking them periodically as they can change without notice. This may include specifics around Covid testing, health forms, travel insurance and other requirements or restrictions that will be important to know before you travel. Go to the US Consulate, State Department or other official trusted websites for accurate and up-to-date information. Many destinations require that visitors take a PCR test prior to arrival and obtain a negative results. Further testing may be required upon arrival which may mean that you have to quarantine in your accommodation until you receive your results. Take Bermuda as an example. As of early March 2021, visitors must take a PCR Covid test and obtain a negative result 5 days prior to arrival. They must also undergo a PCR test at the airport upon arrival and quarantine at their accommodation until the results are ready (~ 24 hours). All visitors must take a Covid test, administered on Day 4, 8 and 14 at testing centers. These are just some of Bermuda's entry requirements.
Checking the CDC destinations page for country specific health information. Here you'll find vaccine requirements as well as routine vaccines that should be up to date when traveling. This site also provides information about other health risks that travelers should be aware of (e.g. Malaria, Typhoid). Always consult with you doctor or medical professional about what's right for you and your specific situation. Let him/her know where you are going, how long you are staying, what you will be doing, and if you are traveling from a country other than the US.
Signing up for the Smart Traveler Enrollment Program (STEP) The Smart Traveler Enrollment Program is a free service that allows US citizens traveling or living abroad to receive the latest security updates from the nearest US embassy or consulate. When you enroll in STEP, you will receive current information about your destination country, including alerts from the US Embassy about safety and security situations, and updates to the country's Travel Advisory.
Planning when and where you'll get your Covid test for your return to the US. Many hotels/resorts are now offering testing on property. Make sure you know what it cost and that the test type complies with the CDC order.
Understanding the resort/hotel's procedures for guests who test positive for Covid and are required to quarantine. Where will you be accommodated and what will the costs be?
Inquiring as to what Covid protocols your hotel/resort is taking to ensure guest and staff safety. Most resorts/hotels have this information on-line – do take a moment to read it. This might include limited contact or even contactless check-in, flexible in room dining options, guest temperature checks, and housekeeping choices from full to none at all.
Researching travel insurance plans. You'll want a plan that covers your non-refundable prepaid costs should your trip be cancelled or interrupted for covered reasons (e.g. illness) as well as trip delays, lost/delayed baggage issues, emergency medical and dental, and medical evacuation. Specific to Covid, be sure you understand what is covered and what is not. For example, most travel insurance plans do not provide coverage for trip cancellation or interruption if a government travel warning, restriction, or ban prevents you from reaching your destination, or if your business issues a travel restriction, many plans do not cover these situations.
Exploring evacuation and repatriation air transport providers such as Covac Global. If you or a family member is diagnosed with Covid while traveling, Covac will dispatch a medical transport plane to come and get you and bring you back home. No waiting around or quarantining. This is a membership-based service and is in ADDITION to travel insurance.
Understanding the terms and conditions of your airline ticket(s). How are changes and cancellations handled and what are the costs?
Considering a private jet charter. There are some great advantages to flying privately such as the ability to travel on your own schedule, access to thousands of airports, the privacy of your own aircraft, eliminating long airport lines, and significant time savings all contribute to the overall value of utilizing private aircraft charter
Making restaurant, spa and even fitness center reservations well in advance in case of limitation and/or restrictions.
Packing your own Covid travel kit. Be sure to include anti-bacterial wipes, hand sanitizer, extra masks and a thermometer.
These guidelines are simply our suggestions and you should feel free to modify as appropriate for you and your fellow travelers. Please be sure you have read the Editor's Note above as well. Traveling should be fun no matter when you go, so hopefully these tips will help you enjoy your upcoming adventure.
---
If you enjoyed this blog post,
we welcome you to read our others too!