A Saddle Hill Traveler's perspective
Should we go? Should we not go?
What will the airports be like?
Will tourist sites and restaurants be open?
Where and how will we get tested to re-enter the US?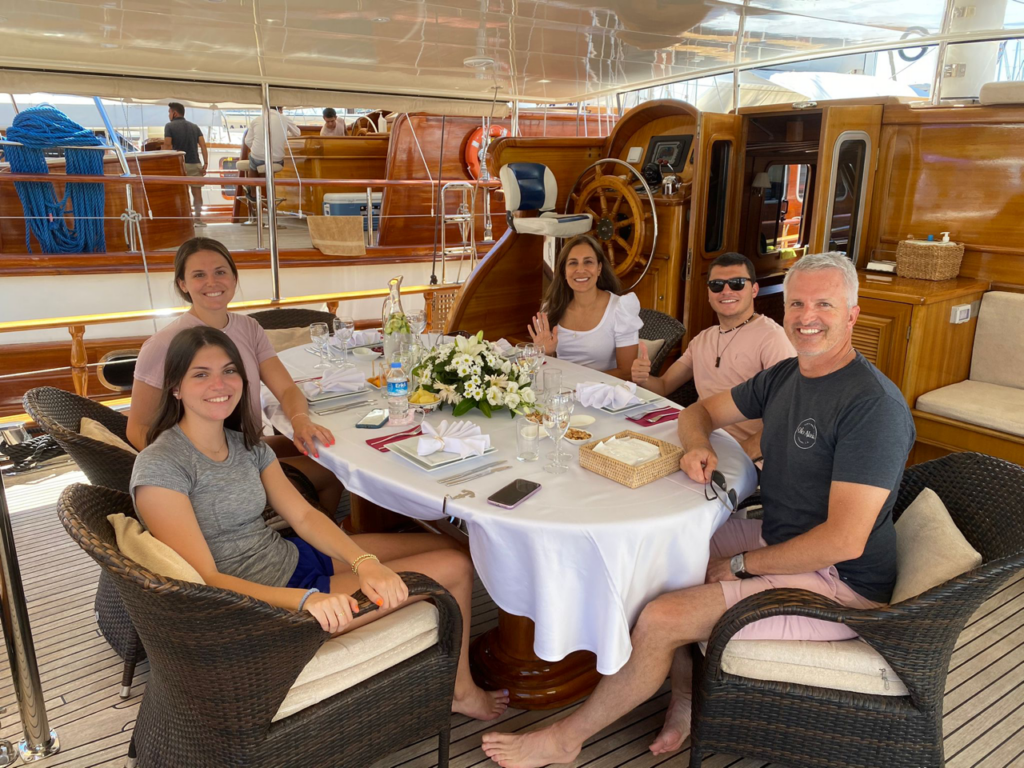 So many thoughts are playing around in our heads as we all re-enter the world of travel post-pandemic. Truly, with a little preparation, there may be no better time than now than to hit the skies and explore some of the most beautiful destinations. They have waited long enough to welcome us, and we have waited long enough to get there.
We had the pleasure of sitting down with one of our Saddle Hill Travelers today to get her thoughts about her family's early June trip to Turkey. Sarah and her family are seasoned travelers but even for them, traveling during a pandemic was a roller coaster ride. Oh the best laid plans ….. until you toss into the mix the ever-changing Covid restrictions and curfews, flight cancellations and schedule changes, and waiting for the 'all clear' after Turkey went into lockdown in May. Yes, more patience and flexibility was needed during this process, but in Sarah's own words, once she was ON the plane, she couldn't have felt more ready to go!
Yes, that is exactly what she said to kick-off our call. They were amazed by people, culture, food and incredible beauty as they explored Istanbul with their private guide and sailed the Aegean Coastline on their private Turkish yacht (gulet)!
All the feels of returning from a long-anticipated family vacation came through clearly as this Saddle Hill Traveler stepped back into reality. We asked Sarah for her thoughts on just how this post-pandemic family vacation turned out? Here is what she had to say…
Did you plan any differently for this trip than you had for any others?
Not really. We read a lot of information and really combed through the itinerary that you gave us. Every fine detail – we were ready. The only significant difference was the Turkish immigration paperwork that we filled out in advance. We felt confident to go on this vacation because we all were vaccinated.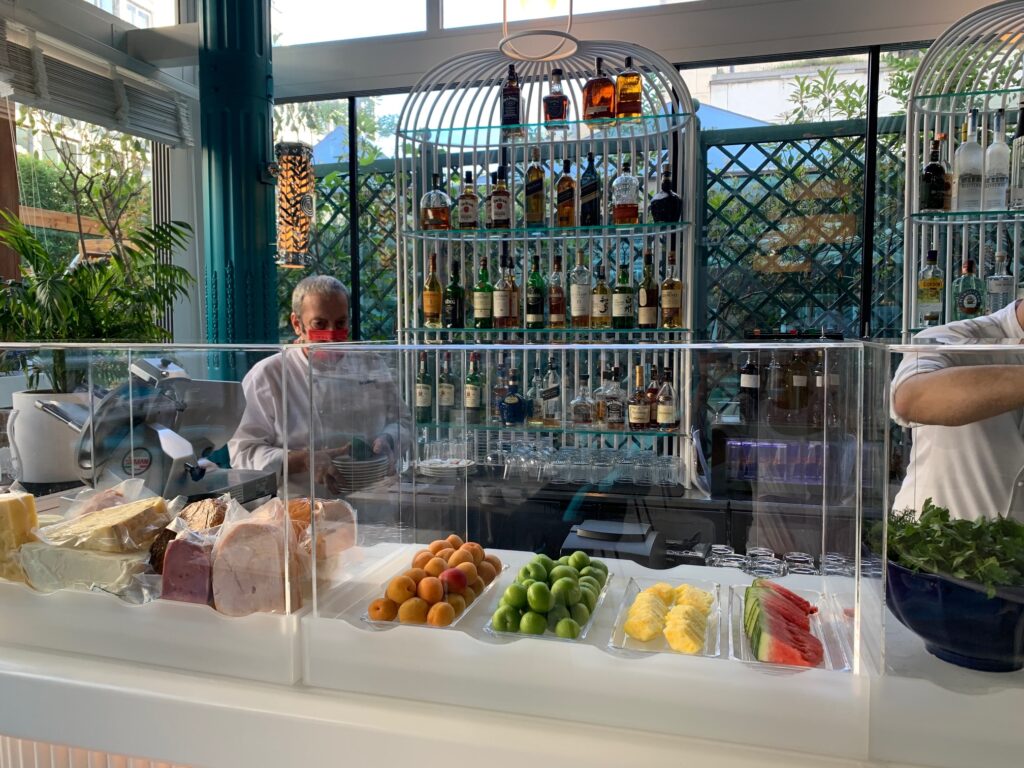 Just be prepared for inconveniences. They are going to happen no matter when you travel. Every bit of stress we had about going on this vacation was well worth it. Turkey is behind the US in terms of the pandemic so at this point, the masks, the temperature checks, the hand sanitizer – we were used to it. We knew we had to be tested to come back to the US, and honestly, that process was seamless too.
---
What was it like dining out and touring?
Amazing! We had our reservations in advance and really, no issues. Everyone from the chefs to the servers were overwhelmingly kind and just brought you right into their culture to try new and different things. I miss the food and all the authenticity of the people we encountered on this trip.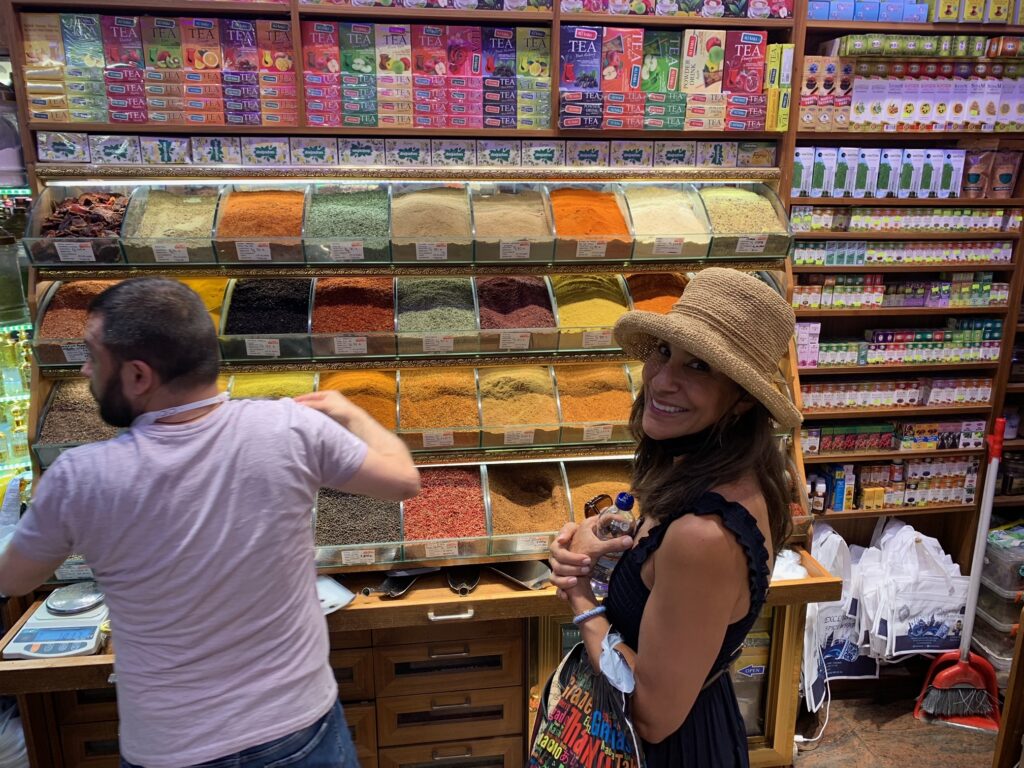 We had private touring in Istanbul and our gulet captain, chef and crew couldn't have been more wonderful. They were so excited we were visiting their country and their hospitality was spectacular. Everyone we encountered was just so nice and gracious. They made it easy to relax and have fun. And honestly, I have never felt more safe.
When planning the trip, we feared things would be closed and we wouldn't be able to experience all that we wanted to. We couldn't have been more wrong. Hands-down it was our favorite family vacation!
---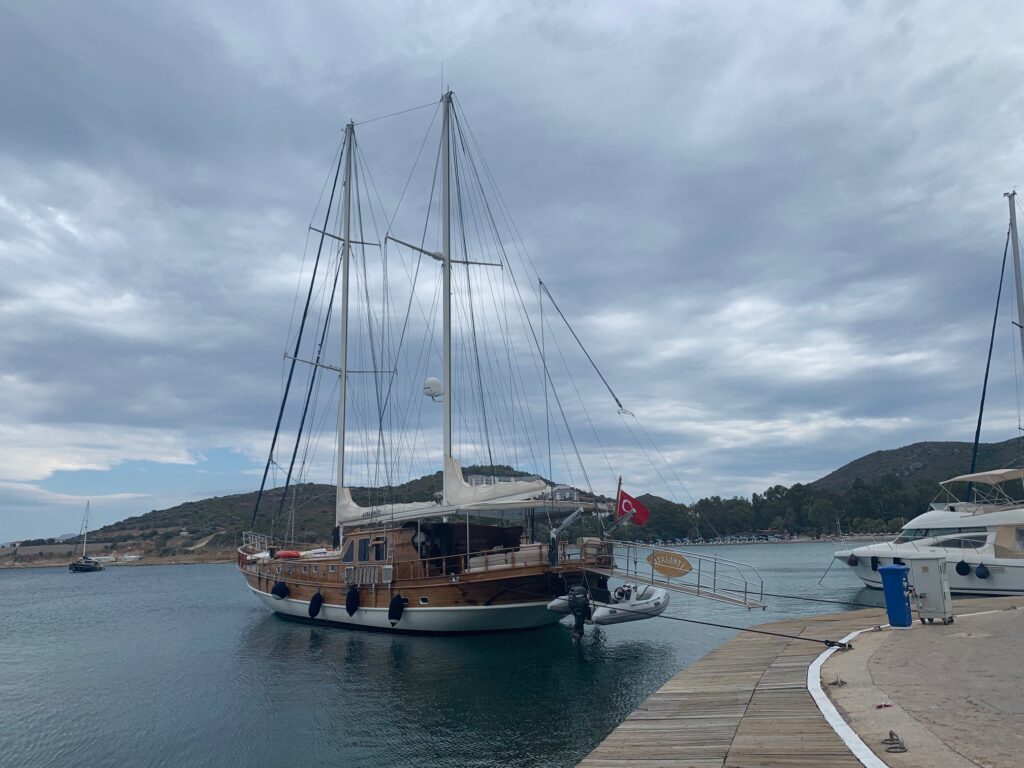 Favorite moments?
Too many to say just one, but here are some highlights.
The chef on the gulet, holy cow! We were a family of 5 and what he made could easily have served 10-12 people!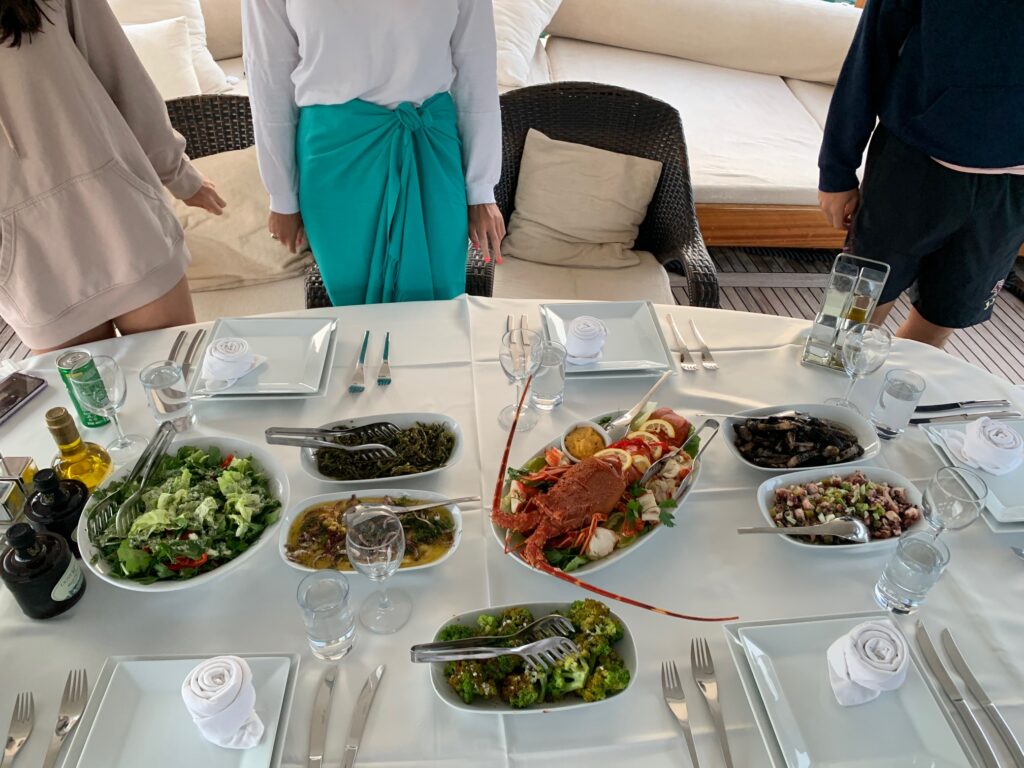 Our crew on the boat was fabulous – all they wanted to do was please us. Professional, attentive, funny. Our children loved being waited on (as did we!)!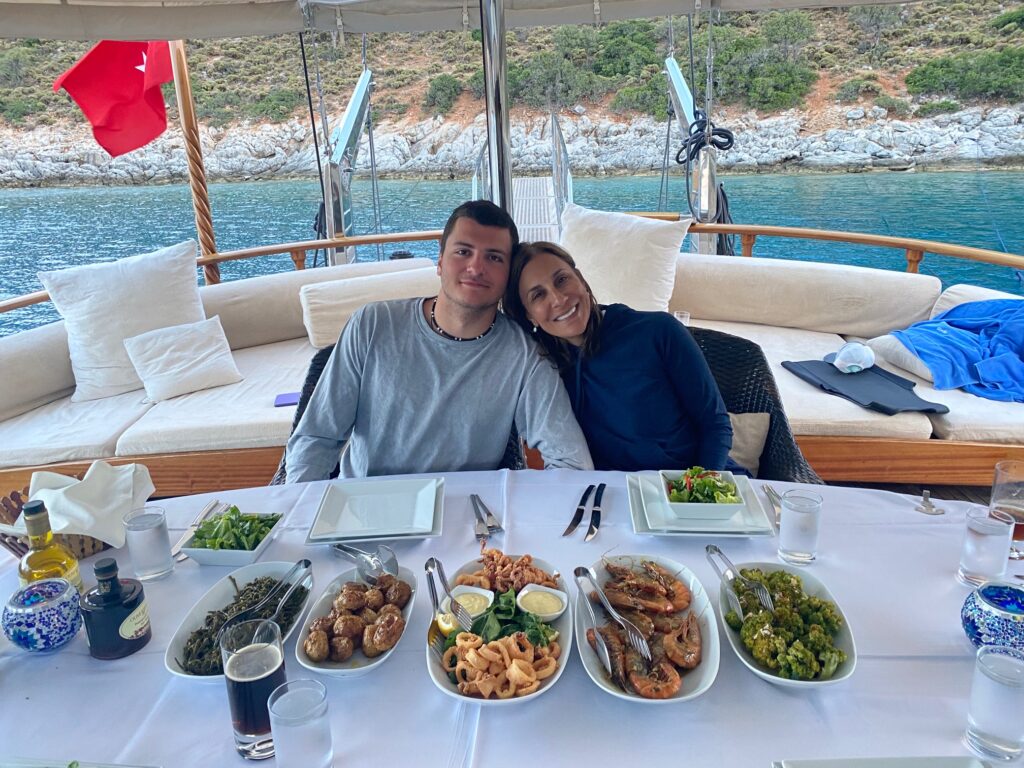 The intense beauty of our surroundings and the sheer history of all that we experienced (some as far back as 500 AD) is something that will stay with all of us forever.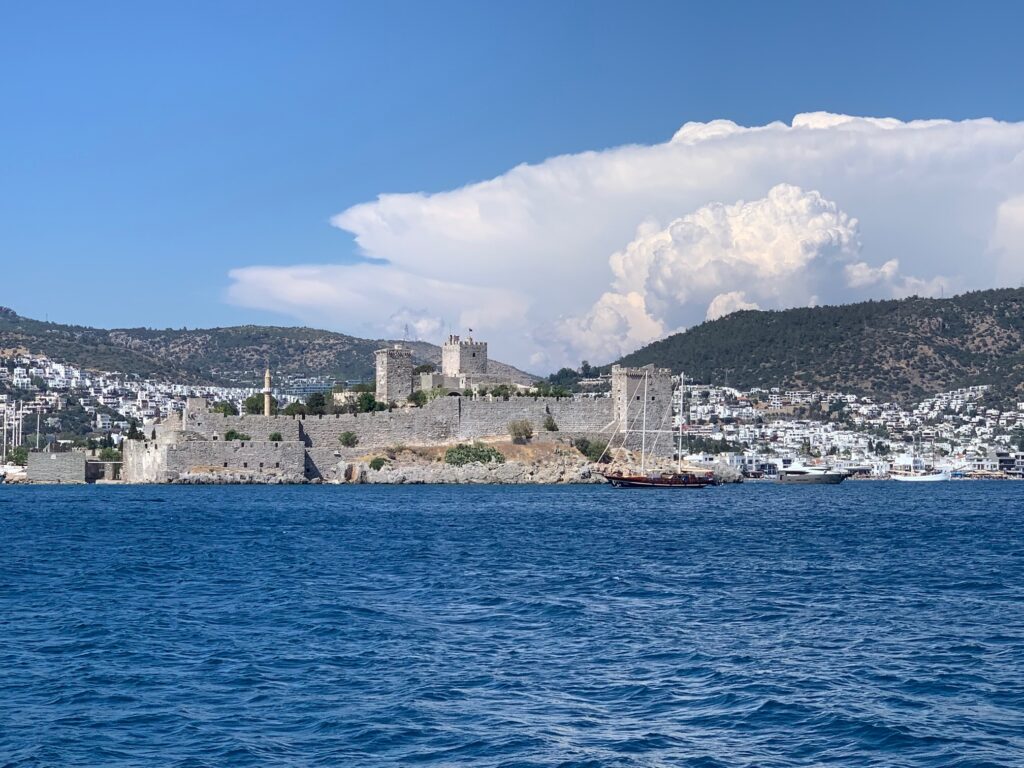 ---
Do you have any advice for people contemplating travel (or even just planning for it)?
Just do it. Be knowledgeable of the situation on the ground and just be prepared for a few inconveniences. This mindset led to zero problems when we were there. Because we planned our vacation with you, we had people looking out for us constantly and knew if something went awry, we were covered. Honestly, don't be afraid.
---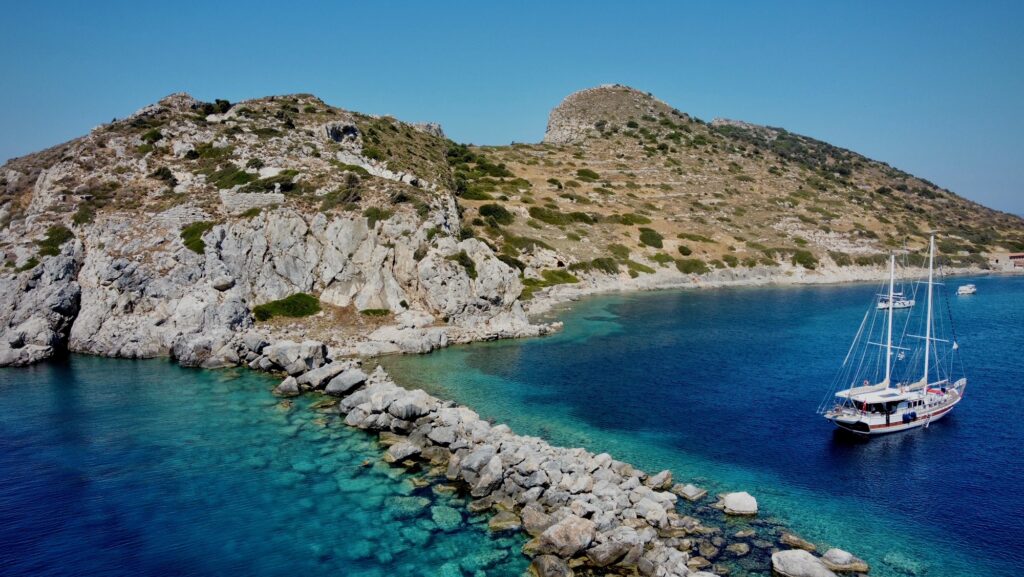 What value did you see in using a travel advisor for this trip?
This trip was a home run, literally nothing went wrong when we were there. Our tour guides were just so personable and gracious. The itinerary app was so helpful. Not only did it keep us all on track, but we also knew everything we needed to know – and the tipping information came in super handy. The app allowed us to make modifications and add dinner reservations on the fly! We had easy communication with people on the ground in Turkey (and you back at home). We truly felt like we were being cared for and we certainly were not alone. Even when we arrived at the Istanbul airport, our greeter could speak English/Turkish and she fast tracked us through the arrival process– it made everything so easy. No stress.
Hiring a travel advisor enhances your experience so much. I knew you were just a text away…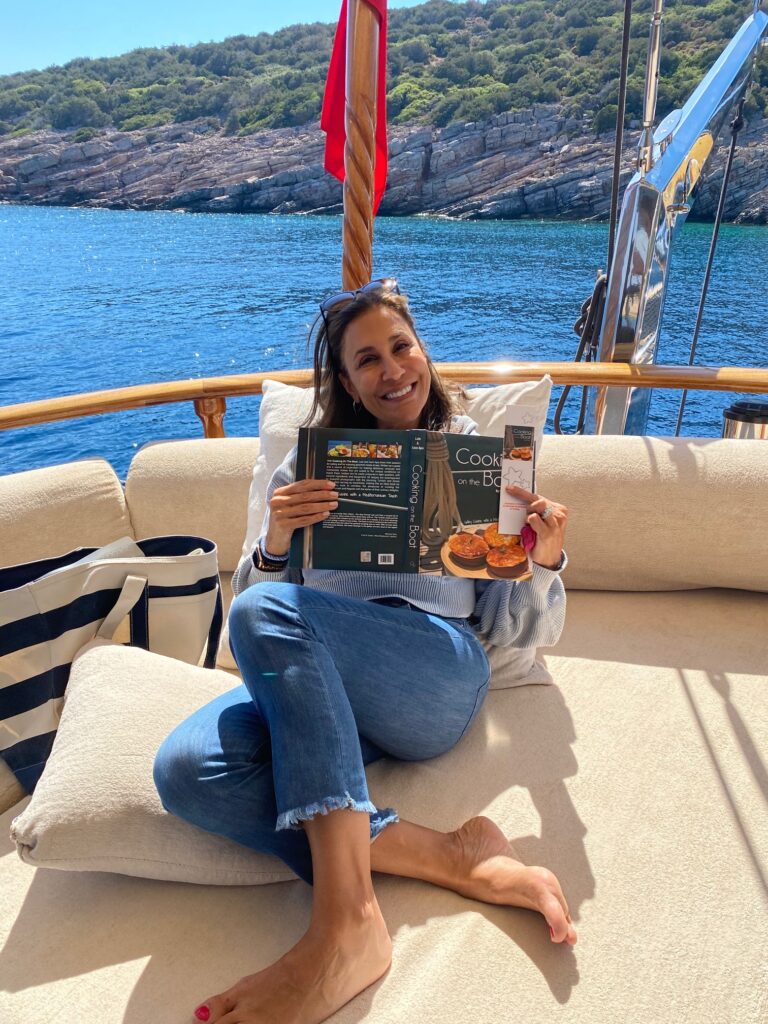 Now that's a sure sign of a happy customer!